KingCity
Youth Group Ages 12-18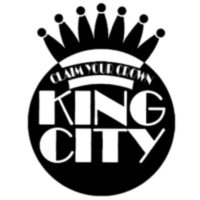 Andrew Ditchfield & Rachel Swim
Youth & Young Adult Leaders
In these teenage years of challenged identity & frustrating social dynamics it's hard to find a safe space.
The leadership of King City want to change that.
---
Here we have fun.
We grow together.
We support one another.
We learn who we are.
Our identity is anchored in what Jesus did for us, not where we are from, what we have done, or how we portray ourselves. We are passionate about discovering God's heart for us and seeing others the way He sees them.
Every Wednesday night after worshiping with the church meet with Andrew Ditchfield & Rachel Swim as we gather for teaching and conversation. The message is often based on what the pastor is teaching so the whole family is learning together.
The last Wednesday of each month is our Fun Night! Come prepared to laugh and build friendships that will last. On Fun Night we skip worship and get straight to the games.
Youth Services
Wednesdays @ 7pm-8:45pm
(after worship in main sanctuary)

Fun Nights
Last Wednesdays of the month @ 7pm-8:45pm

Comments are closed.