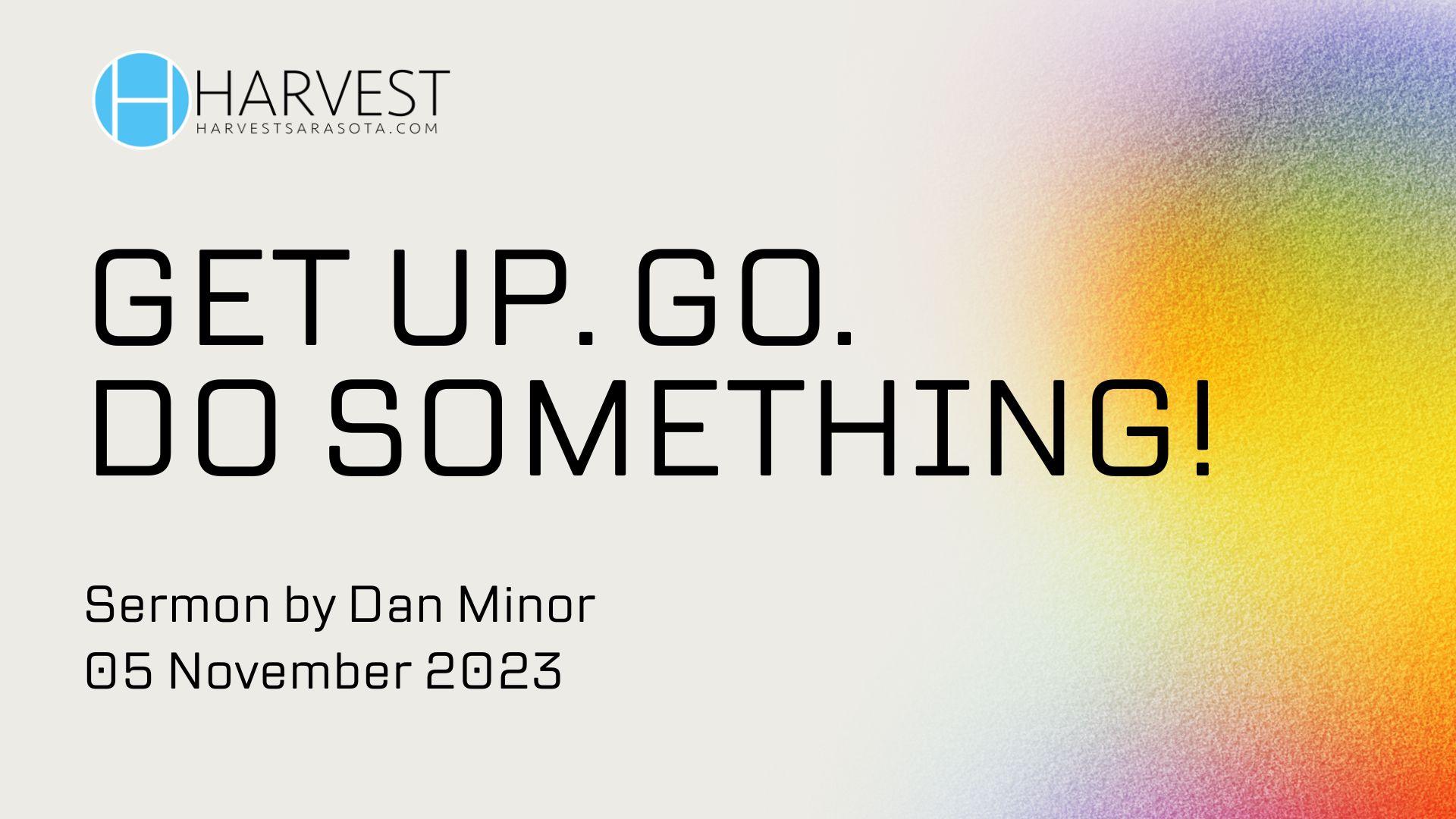 Get Up. Go. Do Something!
Are you overwhelmed with everything going on in the world? There's a war still raging in Ukraine, but it's hard to find any information about that with everything going on in Israel. What do we do with all that?  
Pastor Dan's message tries to deal with that a little bit today. We look at the Beatitudes with a fresh perspective that gives us the directive and strength to do the next good thing that we can. There are so many things we can't control, but God is always putting someone in front of us that needs to know they were designed and loved by God.