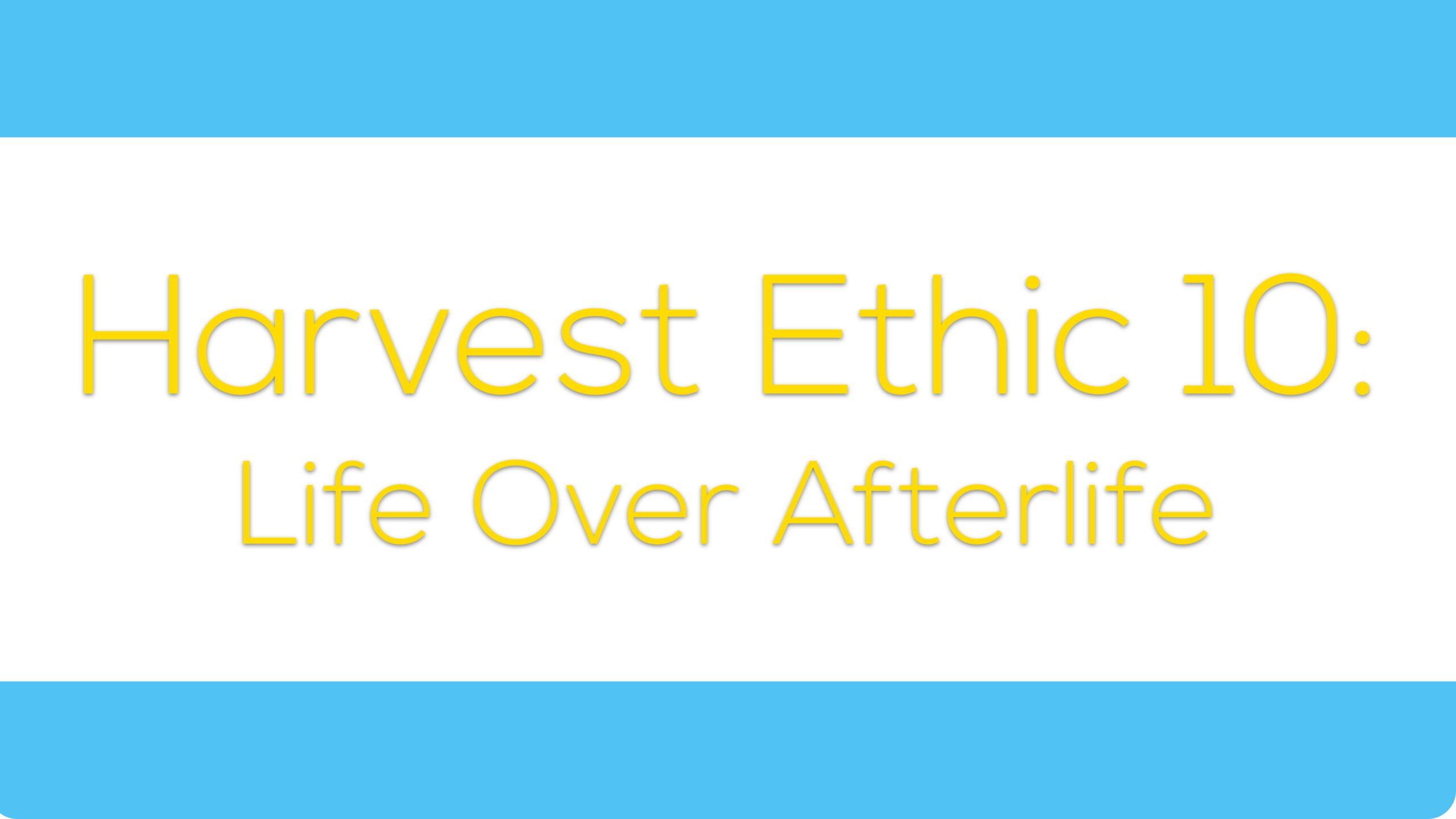 Harvest Ethic 10: Life over Afterlife
There's an old church saying that goes, "Don't be so heavenly minded that you're no earthly good." That's what this ethic is all about. 
Jesus spent a lot of time talking about how we are meant to be the practical representation of God's love to those that need it. We are interested in what Heaven will look like; however, we are more concerned that the people around us know how much they are loved by God.