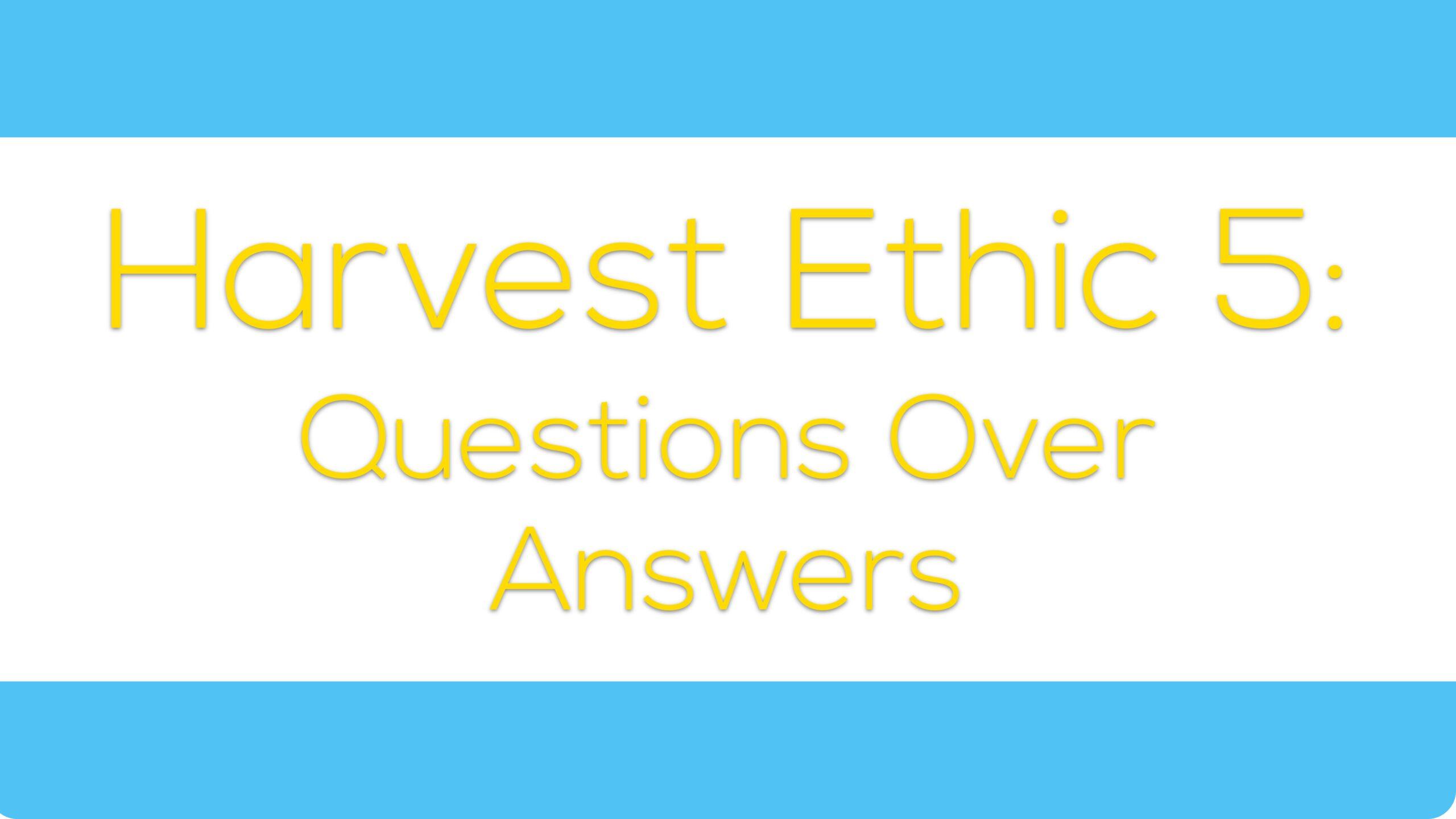 Harvest Ethic 5: Questions Over Answers
Pastor Dan continues the ten-week series on the ethics that guide Harvest Church. This week is all about how questions aren't only welcome but necessary in build a strong and deepening faith. 
As people, we have to be able to be able to questions things to test if they are of God or simply propping up our ego by making us feel that we have everything figured out.